Expert workshops for Startups & Accelerators
Welcome to the Konsultori Workshops! We offer high-quality business courses for startups and accelerators. What's different? We transfer knowledge quickly and effectively. What is our passion? Successful digital workshops. That's what we work on every day.
Petra Wolkenstein founded Konsultori to support startups that have reached a certain level, and now it's time to take them further with external professional help. After ten years of experience working with the best accelerators, a professional team of trainers has formed to develop workshops on the most important topics. You can attend the courses in Vienna or online groups from all over the world. You even have two individual self-study options: How to raise money from Investors and Partnering & Market Entry Models.
Expansion for all – find out more about the courses!
What you will learn
Are you an accelerator looking for the best training for your startups? Or a startup group that needs an up-to-date workshop from business experts? Maybe an online programme manager at a university looking for courses? Or an entrepreneur eager to take the next step? Look at the Konsultori course catalogue and choose your topic.
Our coaches solve entrepreneur problems: they save you time and help your company with the transformation. We offer courses on finance: Startup Valuation, Startup Financing, B2B Sales and Pricing, Corporate Venturing and a digital self-study course on How to raise money from investors.
The great news is that we have also workshops on Organization topics: Organisation Design and The HR Toolbox, OKRs: Objectives & Key results.
Expansion and business growth cannot be missing from our workshop portfolio: You can shape your business model and revise your strategy with us. We have training for you on Partnership and market entry models with the option of self-study. There is a workshop on growth hacking tactics and online Marketing and another on Collaborations available.
Negotiation is one of the biggest challenges for entrepreneurs. We are well aware of this and help you on two levels: Negotiation Techniques for Beginners and Negotiation Techniques for Experts. We can help you to be familiar with crucial Legal terms and frameworks in preparation for negotiation situations. Learn legal strategies to negotiate efficiently and complete your M&A process.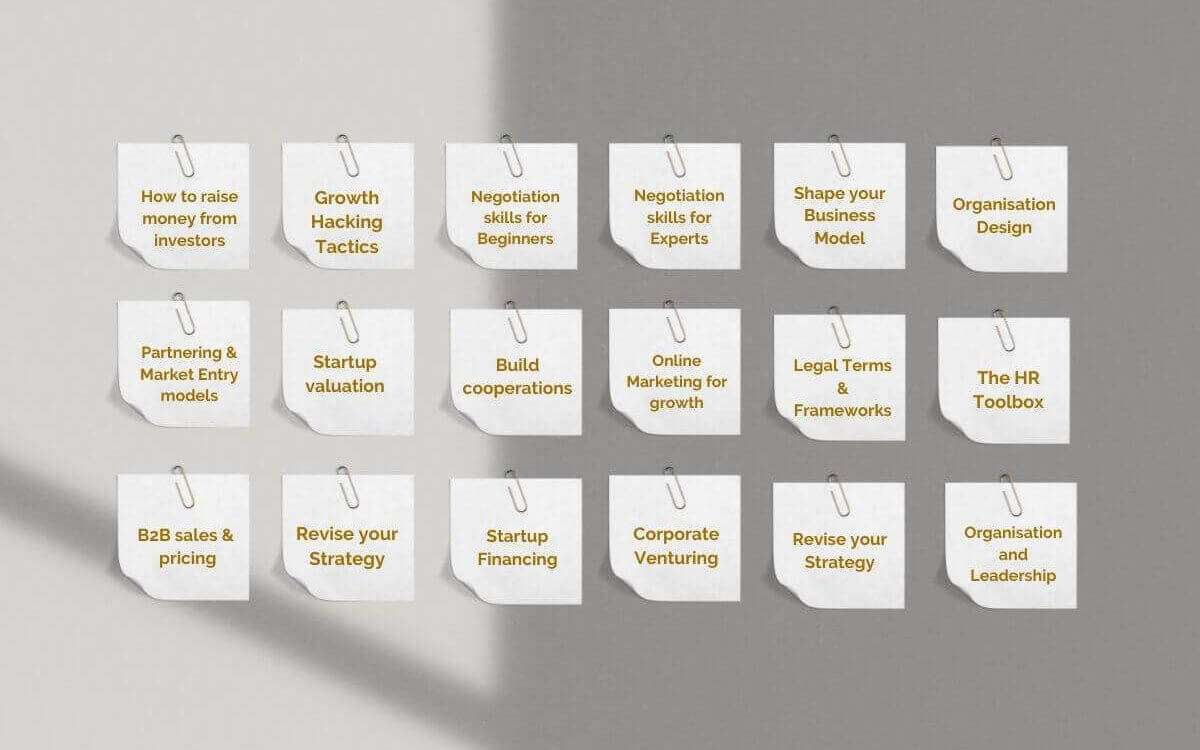 Expansion for all – find out more about the courses!
How do you participate in the trainings?
Since Konsultori is a Vienna-based company, you can book a live workshop in Vienna right away. In our online courses, we welcome people from all over the world.
Good news for entrepreneurs: Konsultori Academy
To help startups with limited access to top-quality workshops, we offer some of our courses as digital self-study.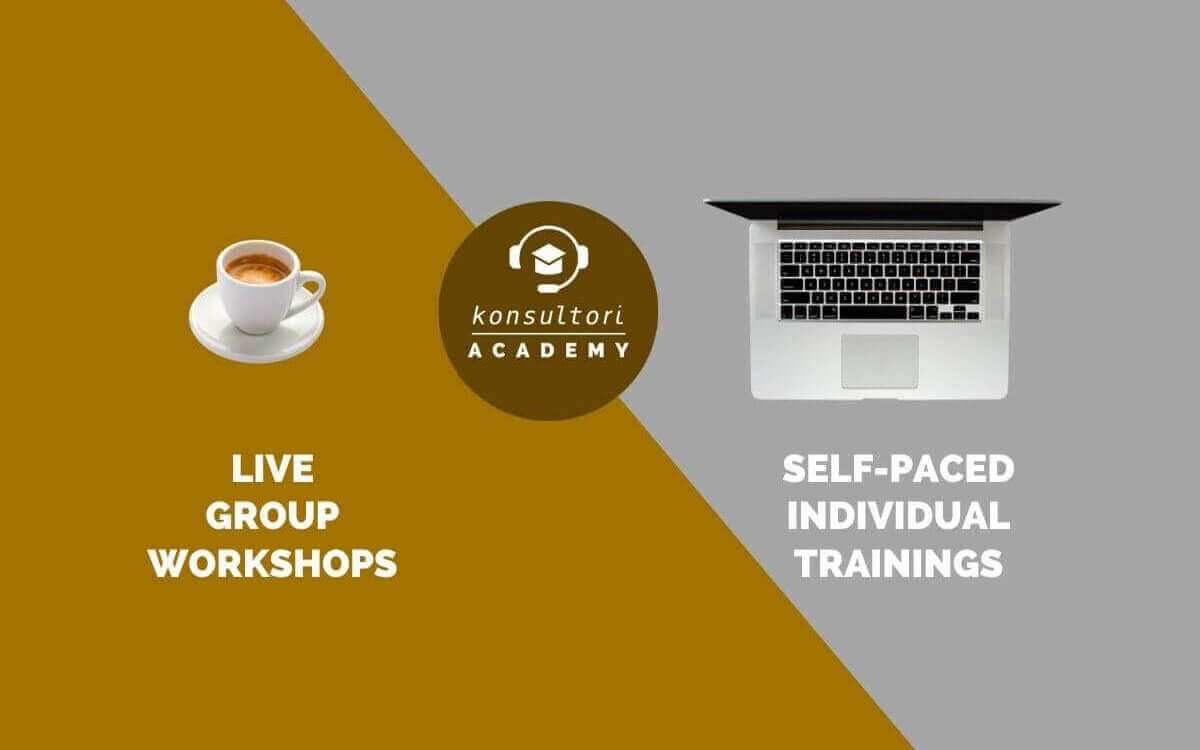 What do you get from the trainings?
Our hands-on workshops will put your business on the fast track.
You get the latest insights on business development from top trainers working with start-ups every day.
You have lifetime access to the course materials, including training videos, templates and guides.
By meeting inspiring professionals, you will expand your network.
The way of explaining
That is what the trainers of the Konsultori Academy are constantly developing. Clear logic, real examples, simple diagrams, and practical exercises. So far, more than 7,000 startups have participated in our trainings, and the feedback is more than excellent: 1.2 on a scale of 1 (excellent) to 5 (could be better).
"Thank you a lot for the session this week! The feedback from the founders – NPS 100!

The practical approach
Petra was super useful and clear and knowledgeable
The practical exercise
super useful points for the negotiations
Team session
The combination of theory and practice. Even though we only learned about term sheets the negotiation practice was very useful and, in fact, helped us understand terms sheets better.
The exercise was really interesting and a good insight into negotiation practice.
It has been really great the best exercise I've done in the startup world!"

Irina Yashina, Head of Innovate F / Culture Tech Accelerator at Female Founders
Who trains the startups?
Meet trainers who give you the professional help you need to move forward. Attend a goal-oriented class with understandable diagrams avoiding complicated explanations. The Konsultori trainers are passionate entrepreneurs who keep you motivated. They are also happy to be there for you later in your professional life.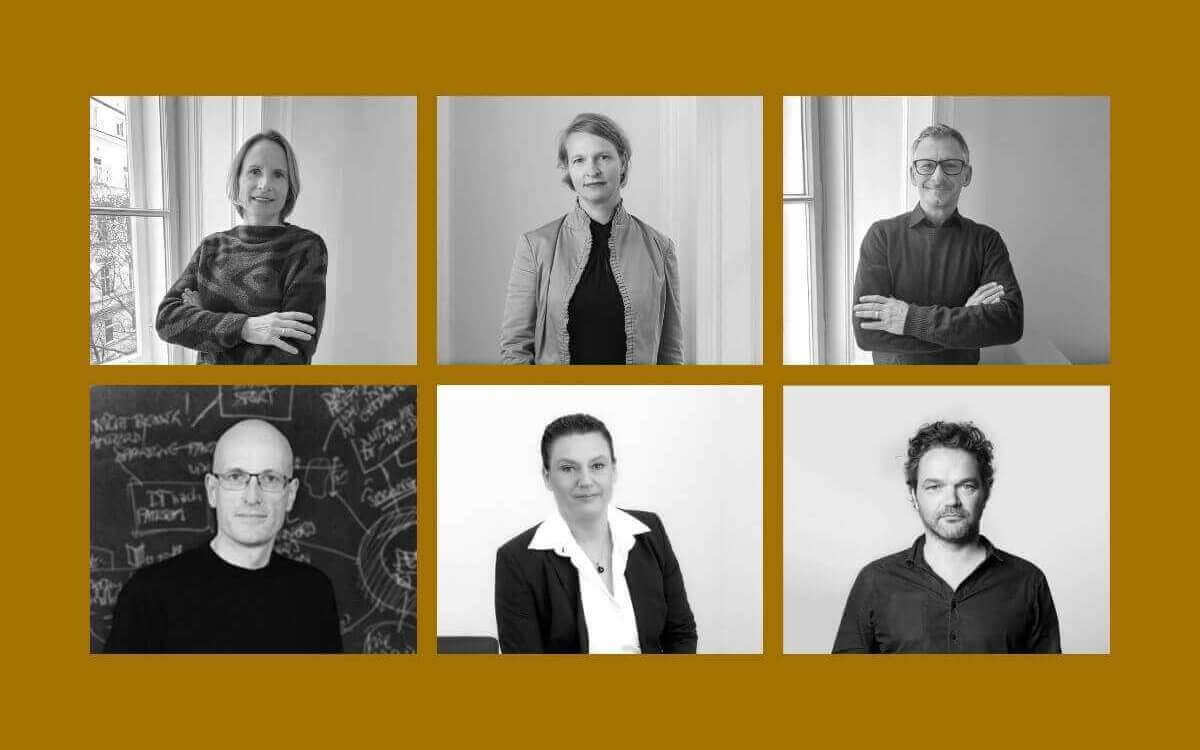 Your Trainers
Franziska Kolk – Venture Capital Investor, Coach, Business Developer
Petra Wolkenstein – Founder of Konsultori Academy, Venture Capital Investor, CEO Tech M&A and Strategy
Robert Batoja – Sales and Finance Expert IT: Direct and Indirect Channels
Rudolf T. A. Greger – Management Designer and Design Philosopher and Author of Book "9 Steps towards a better Business Model"
Irina Tot – Partner/Attorney at Law at Lumsden & Partner
Michael Kubiena – Expert in Organizational Design, Leadership and Company Culture
Why should you be training with Konsultori Academy?
Lifelong access
Konsultori Academy provides the relevant courses to grow your business. You get lifetime access to your templates, videos and guides, so you can reach back to your resources later whenever you need them.
Expert network
Our trainers also know your perspective because they are entrepreneurs themselves. They'll save you time with lots of practical tips. After your training, you can contact them with your questions.
Make a change
We want you to make a difference. Our goal is to empower talented entrepreneurs around the world because great startup ideas make the world a better place.
Keep simple
We're constantly working on the best solutions for delivering our courses, but we also want to remain accessible to all. With our self-study options, you can enjoy cost-effective learning.
Expansion for all – find out more about the courses!