Startup Accelerator & Investment Consultant
We work with investment consultants and startup accelerators
to develop strategic business growth and financing for startups
Business growth strategy & breaking into new markets
Marketing strategy & customer acquisition
Working with startups
in the field of M&A and finance
Investoren
finden
Selling your company
Financial Plan
Startup Valuation
Vienna Stock Exchange Direct Market
Fonds Aufbau und Management
M&A Consulting
Enable Financing
in organisational development
HR
Toolbox
Organisations-Setup
Leadership & Culture
on startup training and acceleration
Live business workshops
Digital training
Accelerator platform
Draw inspiration from our projects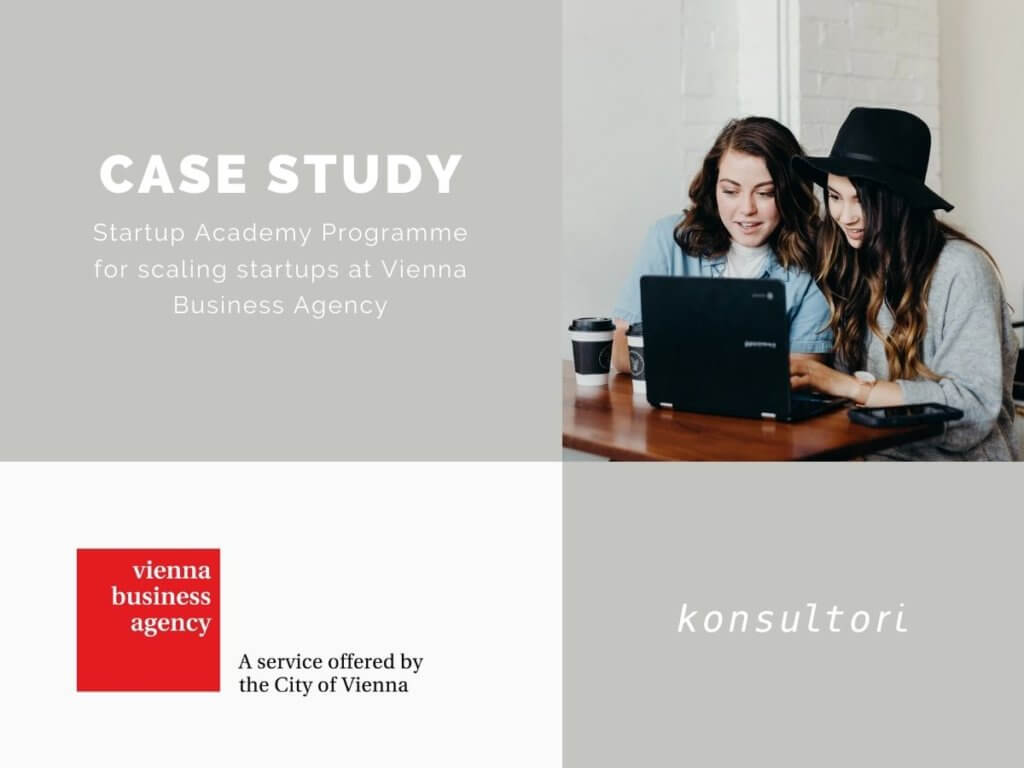 Startup Academy Programme for scaling startups at Vienna Business Agency
We have supported the Vienna Startup Package since 2016, from the launch of the programme to updates. Up to 20 startups come all the way to Vienna each year or join us online for coaching and a business workshop series, helping them to launch on the German-speaking market. We are delighted to score an average of 1.2 on a scale from 1-5 for our services and programme.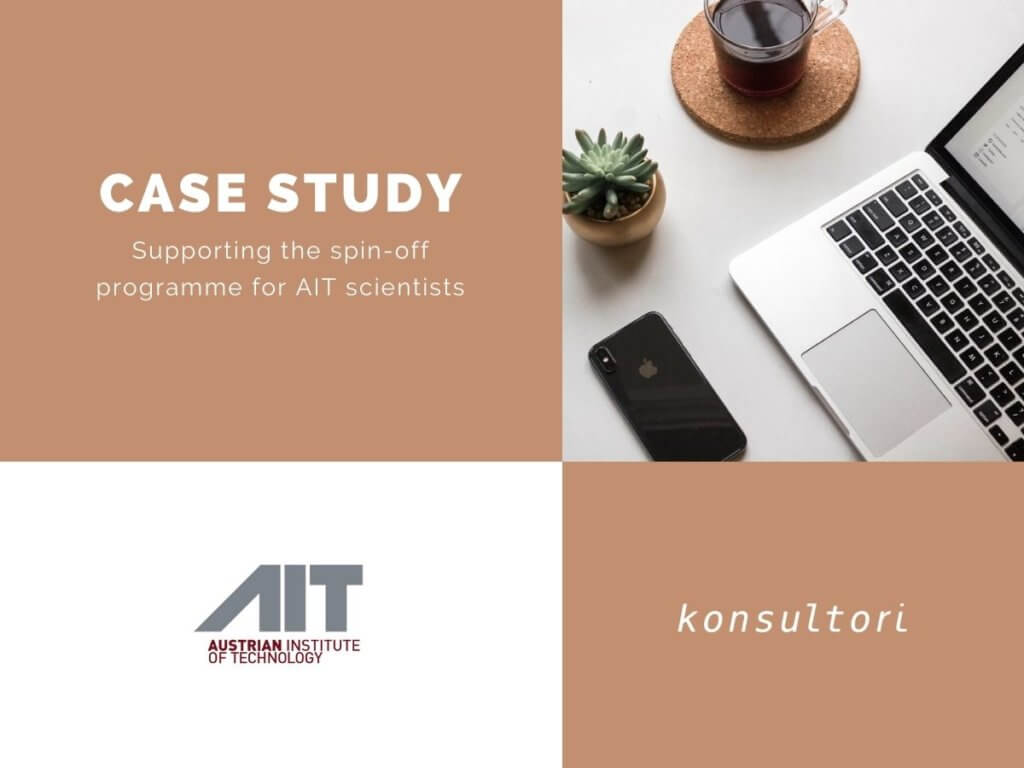 Supporting the spin-off programme for AIT scientists
We have been working with the Austrian Institute of Technology since 2020. Supporting a select team of scientists who have taken the leap from innovation to transfer, we help market their transition into a spin-off. We provide training, assessments and coaching to help clients achieve the next stage in their startup or get their business off the ground.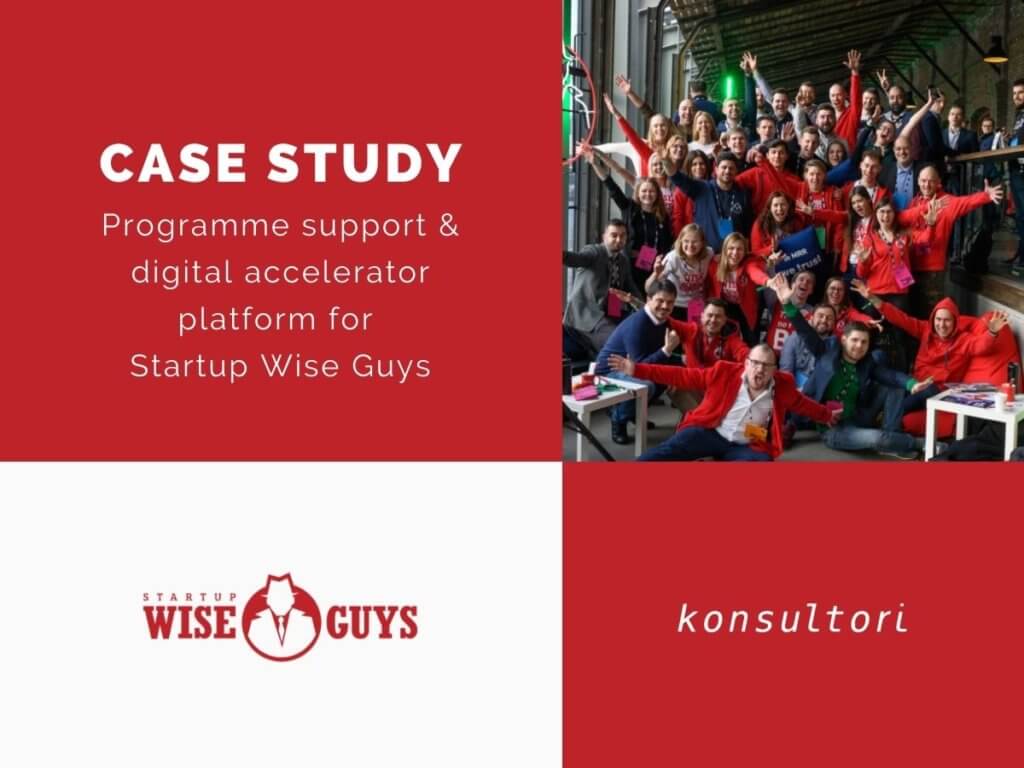 Programme support and digital accelerator platform for Startup Wise Guys
We have been training startup clients from the accelerator Startup Wise Guys since 2016. We provide a digital platform which allows for the accelerator programme to be delivered online.
Compensation architecture and performance management via OKRs
We decided that OKR (Objectives & Key Results), a recent & more flexible approach to performance management, was fit for Njuškalo's current set-up. It was also the best way to actively involve the entire organization in an ongoing dialogue over performance, over the things that really make a difference for the company, its employees and its customers.
Training at Konsultori Academy
After ten years of experience working with the best accelerators, a professional team of trainers has formed to develop workshops on the most important topics. You can attend the courses in Vienna or online groups from all over the world.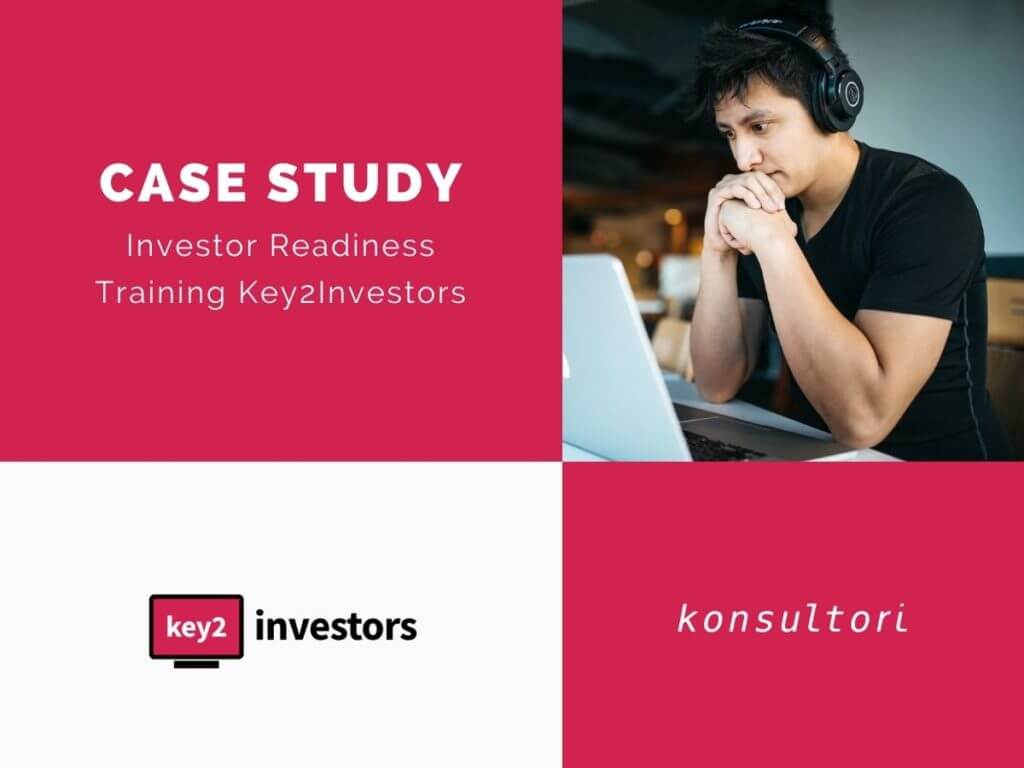 Key2Investors online training
We offer digital training at Key2Investors for startups preparing to work with investors for the first time: https://key2investors.com
Our Experts
We only work in areas where we have expertise.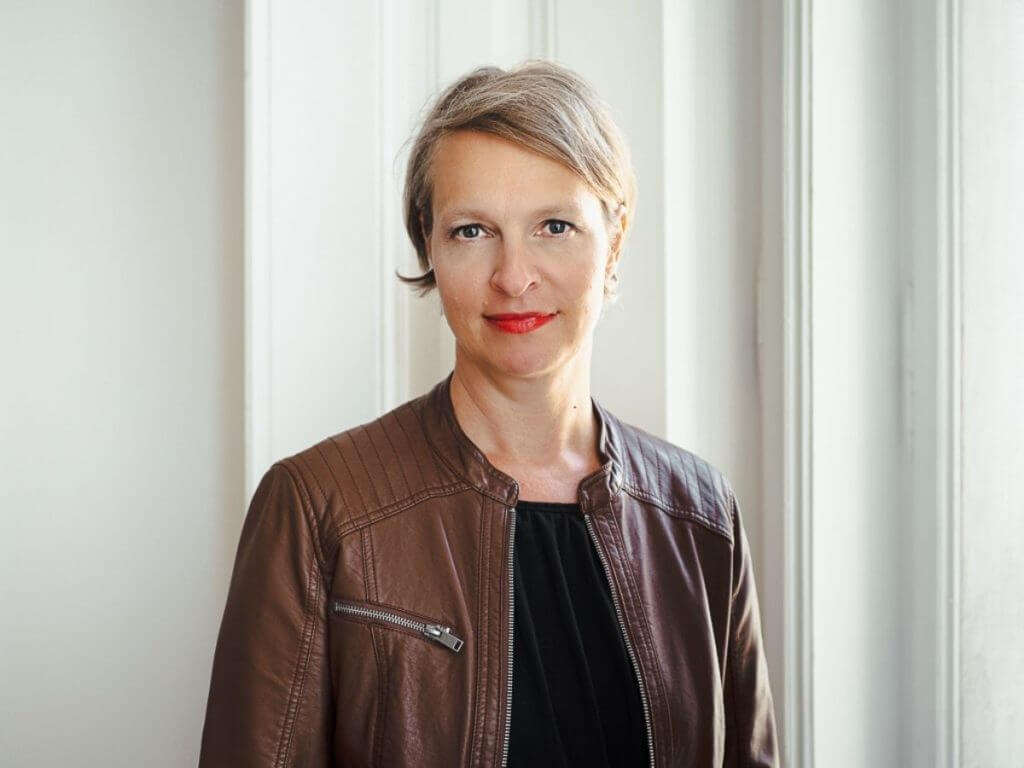 Petra Wolkenstein
Business development is Petra Wolkenstein's passion. She guides startups and innovative SMEs in growth issues, be it in international market entry, lead generation, new business fields, the development of cooperations, the acquisition of investors or in the accompaniment of company acquisitions and sales.
Michael Kubiena
Michael has over 20 years of international experience as a head of HR departments, both in startups and large companies, especially in the ICT and services industries. He is therefore very familiar with topics such as strategic HR, compensation and performance management, talent management and HR systems.

Joachim Zimmel
Joachim Zimmel has more than 25 years of experience in financial and operational functions up to management and supervisory board positions. As an experienced professional from various roles such as controlling, CFO and general manager, he has a track record in the plastics production, raw materials, telecommunications and environmental services industries.
Franziska Kolk
Franziska Kolk is General Partner Startup Wise Guys and CEO of 3EG Technologies. As an early-stage investor, she works with startups in Africa and Europe, where she acts as a startup advisor. She specialises in business development, financing and business operations.
Testimonials
Startup Scaling Program and Vienna Startup Package
"Today the very first workshop of our #growthlab went online! Great experience thanks to the guidance of Petra Wolkenstein, and the participation of our freshly selected batch members. It`s great to see people joining from the comfort of their homes, bringing in different perspectives and experiences and being involved in open discussions about their businesses."
Dudu Gencel
Programm-Manager, Vienna Business Agency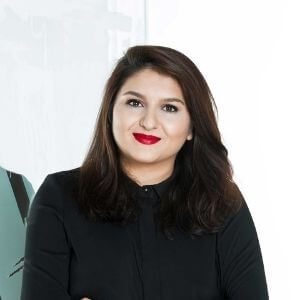 Testimonials
Startup Wise Guys
"Thanks, Petra Wolkenstein for being part of an amazing coaching team."
Cristobal Alonso
CEO "el patron", Startup Wise Guys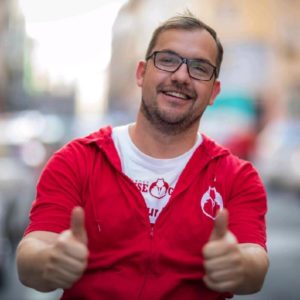 Testimonials
AIT Spin-Off Program and investor support
"Petra helped us in structuring the key message and all relating documents for finding venture capital for a newly founded start-up in the field of green chemicals. Petra also provided us with contacts and venture opportunities for our mission. We totally appreciated Petras's very experienced, well-skilled but still hands-on way of working with us. Petra is perfectly capable of sensing what her customers really need. We really learned a lot! Thank you, Petra."
Mag. Alexander Svejkovsky
CEO, Austrian Institute of Technology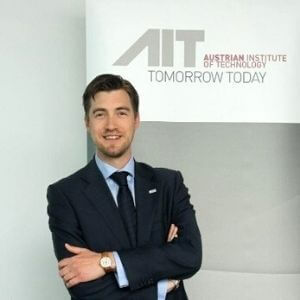 Testimonials
Die HR Toolbox
"Michael really understands how an organization ticks, what it needs and what it can handle. The entire management team and, subsequently our employees, appreciated how he went about our project. The solutions he designed are fit for our purpose and future-proof. I truly enjoy working with Michael and can highly recommend his work."
Manuela Mudrinić
Njuškalo | Styria Media Croatia
What we have achieved for our customers
926
Startups and tech companies supported
141+
Accelerator programmes supported
x$%
Countless cups of tea and coffee
7,118+
Entrepreneurs trained and coached
28m
Investor capital, public funding and company sales secured