Who we are
Our vision
Konsultori is the business professional for sustainable growth. We are a growing team with expertise in all areas of business development, be it strategy, sales or finance. We develop our clients' businesses together.
Our regions
Based in Austria, we focus primarily on the Eastern European and German-speaking regions. Over time, we have built fantastic partnerships in many other regions. We are available in English and can be reached online from anywhere.
Who are our customers and what do we offer?
Early/mid-stage startups
We help you with
Strategic business growth
Investors
Selling your company
HR Tools
Organisation Design
Innovative SMEs
We help you with
Strategic business growth
Financing
HR Tools
Organisation Design
Investors & Accelerators
We help you with
Purchasing startups
Growth and management funds
Partnership at Konsultori
Benefits and types of cooperation
Konsultori partners and external business partners
With the aim to grow, we think bigger. As a boutique consultancy, we work with the best business experts united under the Konsultori brand as Konsultori partners. At the same time, we have external business partners: We successfully work with smaller and larger companies, be it in projects or in longer-term cooperations.
The advantages of a partnership are mutual:
win new contracts
start larger projects
have additional expertise on board
share resources
increase reputation and influence
expand network
develop together
enjoy working together as a team
Konsultori partner
About konsultori
"What I particularly like about Konsultori is the clear positioning: what do we stand for, who do we work with, what can we do and deliver? Clients know where they stand, what they can expect and what they will get. I believe that the impressive development and success of Konsultori over the last 10 years is a direct result of this transparent, clear and smart positioning."
Michael Kubiena
Konsultori partner
Konsultori partner
About the Partnership
"Konsultori is much more than a 'management consultancy', this is where your business develops with a great team, whatever your requirements."
Joachim Zimmel
Konsultori partner
External business partner
Vienna Business Agency
We have been working with the Vienna Business Agency in startup training and coaching since 2006, both for international programmes, such as the Vienna Startup Package and Viennese programmes (Future Tech, Kreativwirtschaftslab and Gründerstipendien).
External business partner
Startup Wise Guys Africa
Since 2008, we have been working on the investor readiness of the portfolio startups of the Baltic VC and accelerator startup Wise Guys as a negotiation coach for investor processes. Since 2021 we have taken on the investor role as General Partner of the Startup Wise Guys Africa Fund, being part of the Investment Committee. In 2022, we invested in the first 17 startups in sub-Saharan Africa.
External business partner
Wissens Transfer Ost
The Knowledge Transfer Centre promotes knowledge and technology transfer within the participating nine Viennese universities and three universities of applied sciences from Vienna and Lower Austria. Thus, the WTZ Ost represents all academic disciplines, from the natural and life sciences to technology and medicine to the social sciences, humanities, cultural studies and the arts. As part of the Crowdfunders Hub of WTZ Ost, we train start-ups on the topic of crowd building.
External business partner
WKO Steiermark, Wien, Tirol & Niederösterreich
For the creative industries sector, we work together with SMEs in Styria on the topic of marketing strategies. Furthermore, we work together with companies within the framework of the business consulting pools in Vienna, Tyrol, Lower Austria and Styria.
External business partner
Kreditschutzverband 1870
The Kreditschutzverband 1870 has been providing its more than 30,000 members with risk assessments for all stakeholders for more than 150 years, strengthening their financial power and enabling growth. We support the conversation with innovation-driven SMEs on the topic of corporate venturing.
How to become a partner?
Are you interested in working with us? We would like to learn more about you and your specialisation and experience and get to know you (and your team) personally. During the meeting, we will discuss options for possible cooperation.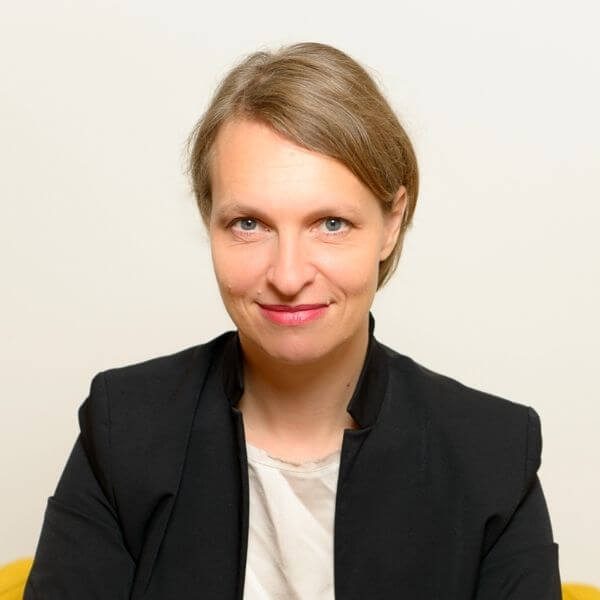 Petra Wolkenstein
Managing Director at Konsultori BD GmbH
Strategy, M&A and Growth Expert
Investor & General Partner for Africa Startup Wise Guys
Managing Director at key2investors & digital accelerator
Nine years growth experience with startups and investors
Funding rounds and sales in cybersecurity (Whalebone), eCommerce, and HealthTech
Strategy development for one of Austria's biggest platforms
Training and preparing startups for accelerators (Startup Wise Guys, SFG, Wirtschaftsagentur, DGO Campus, European Space Agency)
Three years of experience in strategy and business development for mobile communications companies in northern and southern Europe.
Ten years of experience in corporate M&A for the telecommunications sector