KONSULTORI SERVICE
Corporate-Startup Collaboration
Overcome the obstacles in your way
Want to drive innovation in your mid-sized company through external collaborations within your market?
Want to add innovative products to your portfolio?
Want to leverage your distribution network for startups?
Want to make strategic investments in startups related to your business?
Draw inspiration from our projects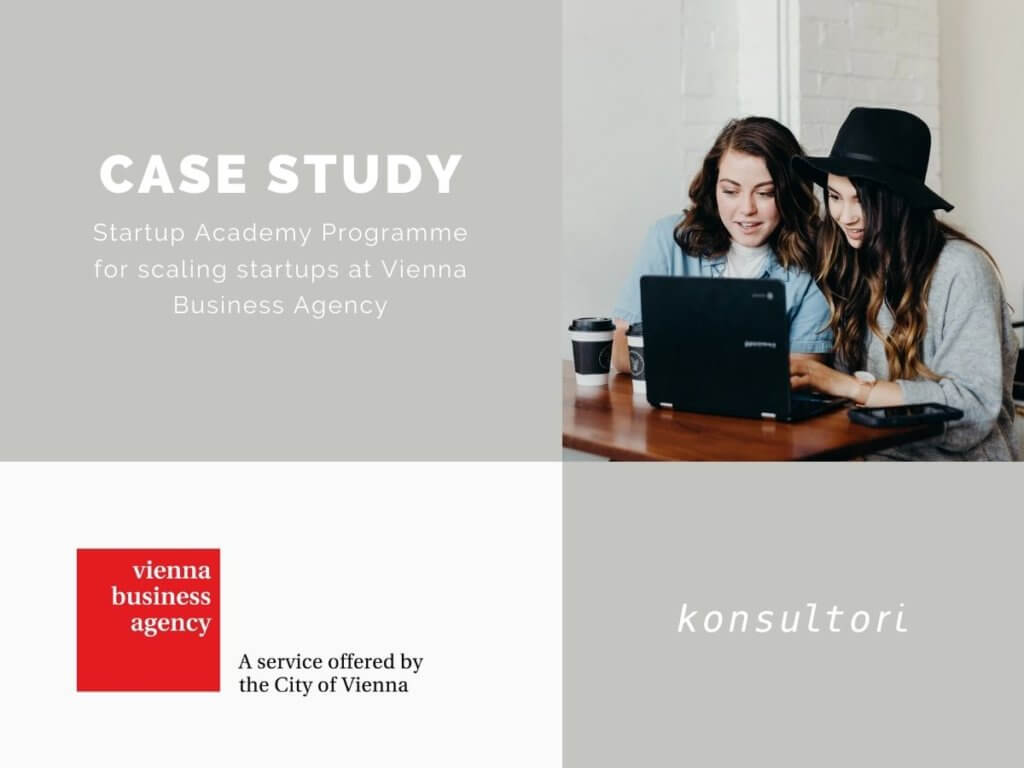 Startup Academy Programme for scaling startups at Vienna Business Agency
Seit 2016 begleiten wir den Programmaufbau und -anpassungen des Vienna Startup Packages, bei dem jährlich bis zu 20 Startups ihren Weg nach Wien finden oder virtuell Coaching und eine Workshop-Serie erhalten, um den Markteintritt im deutschsprachigen Markt zu starten. Wir freuen uns auf eine Durchschnittsnote von 1.2 auf einer Skala von 1-5 für unsere Leistungen und das Programm.We have supported the Vienna Startup Package since 2016, from the launch of the programme to updates. Up to 20 startups come all the way to Vienna each year or join us online for coaching and a business workshop series, helping businesses to launch on the German-speaking market. We are delighted to score an average of 1.2 on a scale from 1-5 for our services and programme.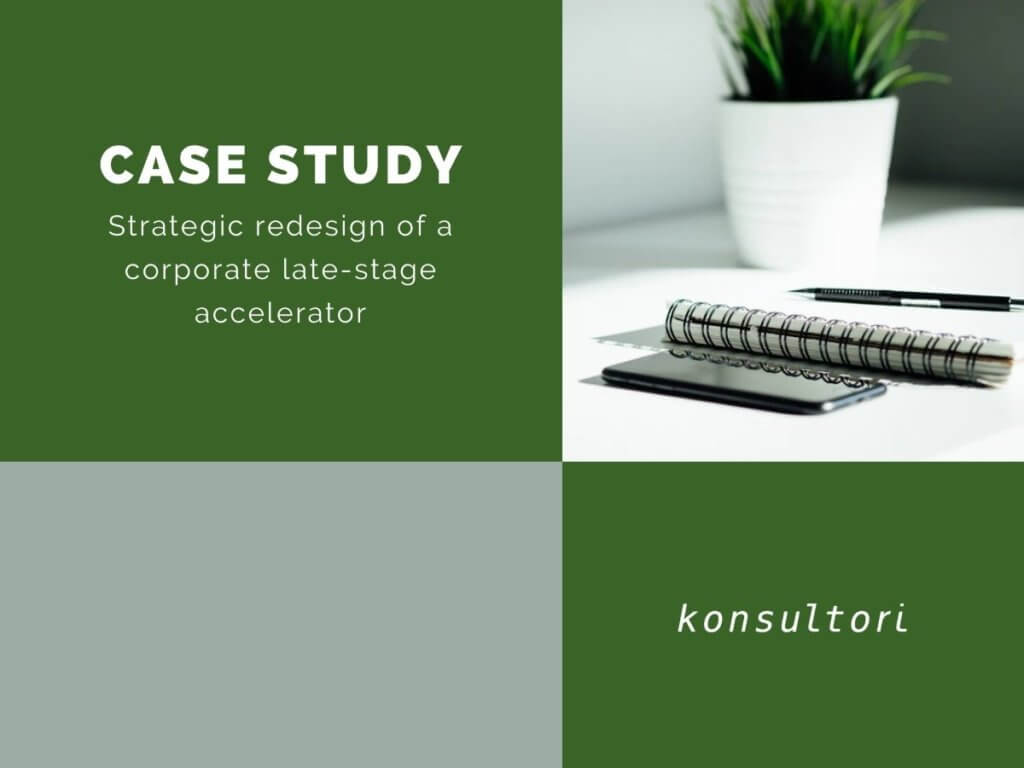 Strategic redesign of a corporate late-stage accelerator
In 2018 we supported the strategy process of an Austrian corporate late-stage accelerator. We redefined how it works closely with and supports startups, achieving the targets set by management. The programme and collaboration with startups have been reimagined.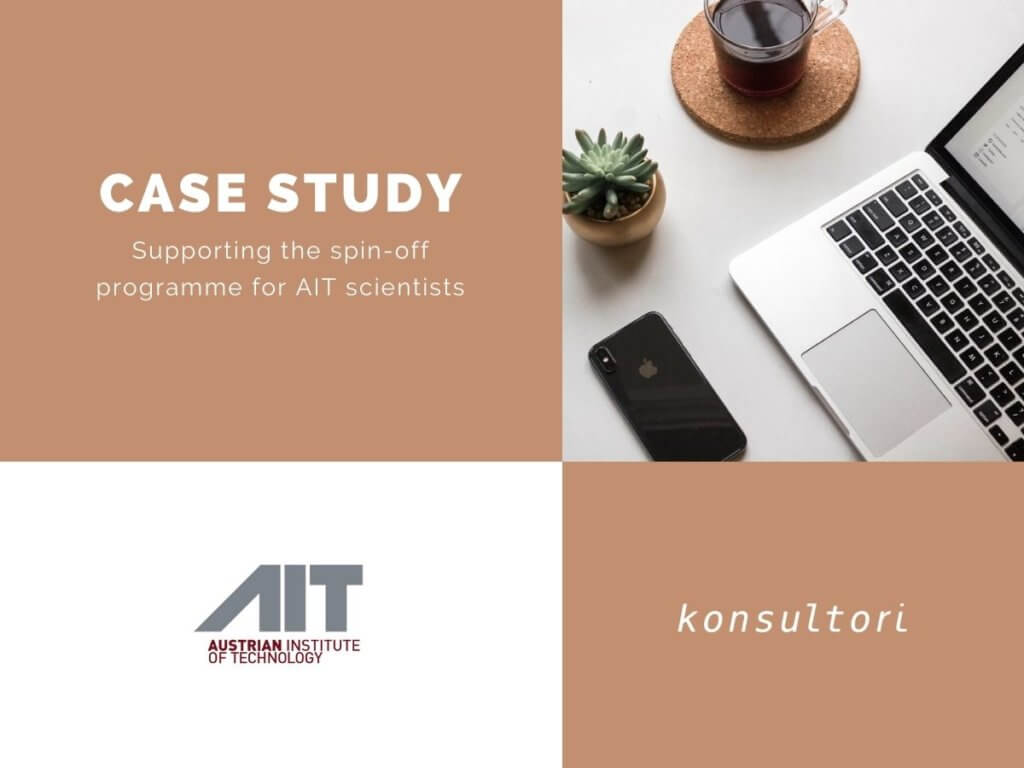 Supporting the spin-off programme for AIT scientists
We have been working with the Austrian Institute of Technology since 2020. Supporting a select team of scientists who have taken the leap from innovation to transfer, we help market their transition into a spin-off. We provide training, assessments and coaching to help clients achieve the next stage in their startup or get their business off the ground.
How we work and what we do
1
Initial consultation & project outline
2
Define targets and perform a business reality check
3
Provide customised models for collaboration
4
Involve resources and stakeholders
We will guide you through the process.
Konsultori
uses good practice case studies to demonstrate models for collaboration between startups and SMEs
develops criteria and competitive differentiation for model selection
produces an action plan and realistic targets to help prepare for decision making
is happy to assume project and stakeholder management
supports you to implement and redefine activities
Expertise at Konsultori
Startup access to ecosystems and SME service providers
For years we have been training accelerators, local agencies, universities and research institutes throughout the DACH region and Eastern Europe. We have a strong network of technology scouts. We also work closely with banks and taxation solicitors for mid-sized companies.
Strategic models for collaboration
For nine years, we've worked with local agencies, universities and select mid-sized companies on their models for collaboration. Our clients include businesses in the AgrarTech, FoodTech and SaaS B2B sector.
20 years' M&A experience
We have been active in the M&A sector for over 20 years (acquisition and sale of businesses and business shares).
Your contacts at Konsultori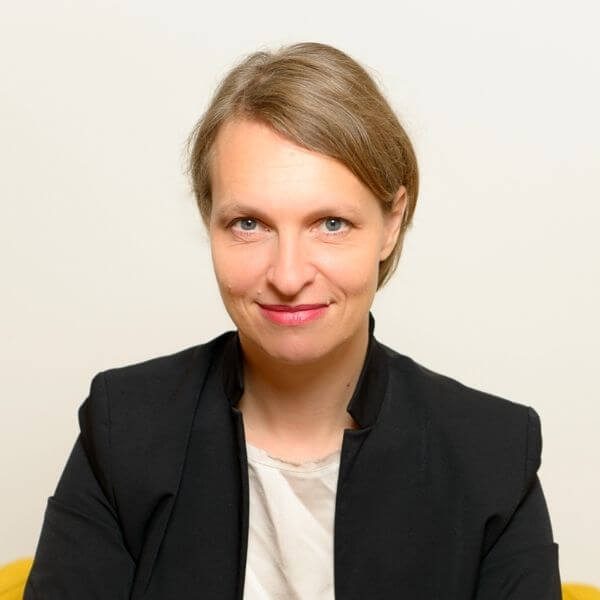 Petra Wolkenstein
Managing Director at Konsultori BD GmbH
Strategy, M&A and Growth Expert
Investor & General Partner for Africa Startup Wise Guys
Managing Director at key2investors & digital accelerator
Nine years' growth experience with startups and investors
Funding rounds and sales in cybersecurity (Whalebone), eCommerce, and HealthTech
Strategy development for one of Austria's biggest platforms
Training and preparing startups for accelerators (Startup Wise Guys, SFG, Wirtschaftsagentur, DGO Campus, European Space Agency)
Three years' experience in strategy and business development for mobile communications companies in northern and southern Europe.
Ten years' experience in corporate M&A for the telecommunications sector
Testimonials
AIT spin-offs and investors
"Petra helped us in structuring the key message and all relating documents for finding venture capital for a newly founded start-up in the field of green chemicals. Petra also provided us with contacts and venture opportunities for our mission. We totally appreciated Petras's very experienced, well-skilled but still hands-on way of working with us. Petra is perfectly capable of sensing what her customers really need. We really learned a lot! Thank you, Petra."
Alexander Svejkovsky (CFO)
AIT Austrian Institute of Technology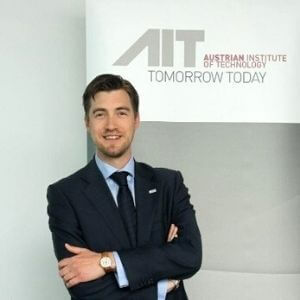 What we have achieved for our customers
141+
project collaborations and startup initiatives
733+
hours of negotiating