DEEP Startup Ecosystem Conference Budapest
5-6. Juli 2023
Building Innovation Ecosystems Together
Why do we need business conferences? Good conferences offer the opportunity to share experiences, make new connections and strengthen existing ones. According to the feedback, the Deep Ecosystem conference in Budapest proved successful. The two-day interactive programme attracted a global gathering of innovation ecosystem builders, investors, businesses and government representatives from all around the globe – USA, Germany, Serbia, Austria and many more. They focused on ecosystem building to overcome the most pressing challenges of our communities.
The conference is the gateway to the DEEP Startup Ecosystem Accelerator programme. This first global, cohort-based programme, launched in 2018, aims to foster the growth of new vertical and geographic ecosystems.
Konsultori works with startups every day on their strategic growth.
How does a startup benefit from diversity?
Besides strengthening relationships and networking, one of the remarkable aspects of this year's DEEP Ecosystem Conference was its commitment to inclusivity and gender diversity. With 36% female participants, this event actively encouraged diverse voices and perspectives. It's encouraging to see a concerted effort to bridge the gender gap and promote equality within innovation ecosystems. DEEP Ecosystem Conference recognized the importance of hands-on learning and collaboration. These workshops fostered a spirit of innovation and equipped participants with valuable tools to drive positive change in their respective ecosystems. For our Konsultori Academy Product Owner, Stefan, the workshop he attended about Gender Gap Financing was a fascinating and eye-opening topic.
This immersive experience allowed attendees to gain a deeper understanding of the diverse approaches being employed worldwide to tackle challenges within their communities. By showcasing these examples, the conference sparked inspiration and fostered collaboration. Konsultori also pays very special attention to empowering women in business.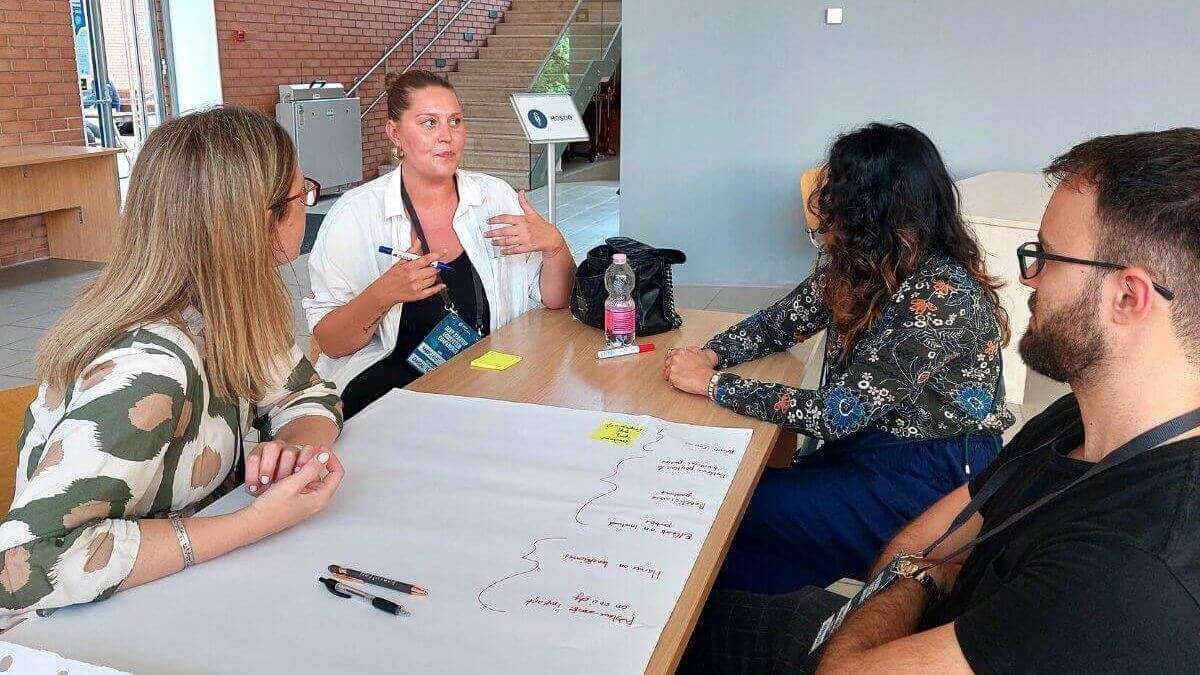 DEEP Ecosystem Conference made an impact
"? Thank you for an amazing two days at the DEEP Conference in Budapest! ??

Together, we have nurtured an incredible ecosystem of innovators, entrepreneurs, and visionaries who are shaping the future. The energy and enthusiasm throughout the event were truly inspiring.

The highlights:

✅ 102 participants
✅ 30 countries
✅ 23 expert speakers
✅ 36% female participants
✅ 4 workshops on University Accelerators, Communities of Future and DAOs, Building Impact Innovation Scene and Female Fundraising
✅ A virtual tour of innovative ecosystems from around the globe: Germany, Romania, Austria, Finland, Denmark, Italy, Ukraine, Belgium
✅ Insightful keynote speeches by Silicon Valley insider, Turkish automotive manufacturer Fark Labs and hottest AI company NVIDIA
✅ Thought-provoking panel discussion with Hungarian stakeholders
✅ DEMO Day with 6 ecosystem initiatives presented

"Save the date for next year's DEEP Conference, where we will continue to explore, connect, and amplify the potential of ecosystems. We are very thankful to Óbuda University, László Bódis and Imre Hild for hosting us and making this event happen!
A big thank you to all participants, speakers, partners, and sponsors for their commitment and support!"

Deep Ecosystems, LinkedIn
For Ecosystem Leaders and Innovation Managers
Some exciting topics from the conference:
Startup Accelerators "University Accelerators: A Sandbox for Future Startups Unicorns"
Impact Ecosystems & Investing "Building the impact innovation scene in emerging markets"
Raising Funds & Diversity "Financing Gender Gap"
Startup Technology Trends "Communities of Future: The Blockchain and Decentralized Autonomous Organizations (DAOs)"
We would like to thank the Deep Ecosystem team for organizing this amazing 2-day event in wonderful Budapest and to all startups who participated in presenting their ideas. Do not forget to check out the Startup Heatmap Report with a ranking of the 50 most popular startup hubs in Europe.
Konsultori works with startups every day on their strategic growth.