KONSULTORI SERVICE
Mergers & Acquisitions Consulting
Overcome the obstacles in your way
Our market is consolidating and we want to strategically buy smaller businesses.
We're expecting further growth, but not just organic growth, by acquiring other companies.
A financial crisis has badly hit our market segment and we want to buy businesses that need financing and quality products.
Draw inspiration from our projects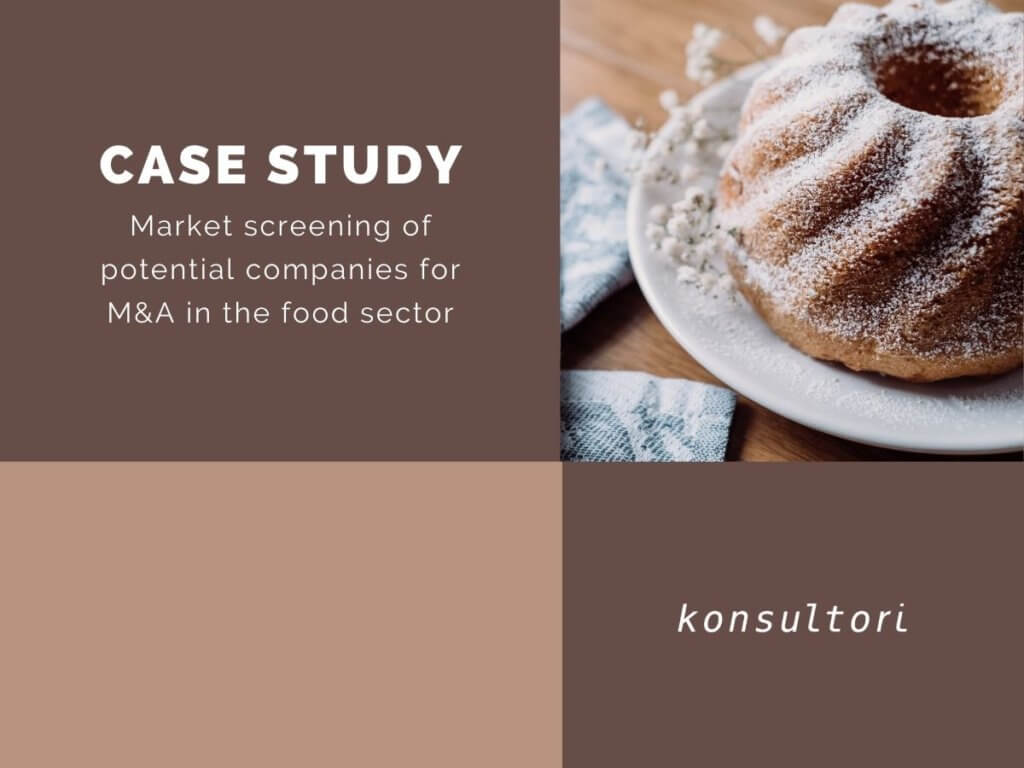 Market screening of potential companies for M&A in the food sector
In 2020 and 2021 we supported a German business in the food sector with a screening project for potential strategic partners or companies that could be acquired. We implemented market screening according to custom criteria throughout the entire DACH market. We also initiated talks and negotiations for strategic partners and companies potentially willing to sell.
How we work and what we do
1
Initial consultation & project outline
2
Determining investment criteria
3
Scouting & estimating potentials
4
Strategic initial talks and an investment report
5
Adapting financial planning, business assessment, and due diligence
6
Arrange the purchase and provide support after investment or purchase
We will guide you through the process.
Konsultori
determines your M&A strategy with you
develops a market analysis including targets according to investment criteria
instigates initial strategic talks
assess opportunities and reviews financial planning and business valuation via due diligence
arranges the acquisition
supports you with the post-merger integration process
Experts at Konsultori
Startup access to ecosystems and SME service providers
For years we have been training accelerators, local agencies, universities and research institutes throughout the DACH region and Eastern Europe. We have a strong network of technology scouts. We also work closely with banks and taxation solicitors for medium-sized companies.
Business valuation
We specialise in business valuations for early-stage startups. At this stage, the future growth of your business is still highly uncertain, meaning special methods for valuation must be applied. Late-stage businesses use the DCF method as standard, combined with a multiples approach. Sometimes, an asset valuation is also necessary.
Financial planning
In the creative industries and technology sector especially (platform model, SaaS model, corporate sales), we have several years of experience and provide templates for financial planning which are challenged using benchmarks.
20 years' M&A experience
We have been active in the M&A sector for over 20 years (acquisition and sale of businesses and business shares).
Your contacts at Konsultori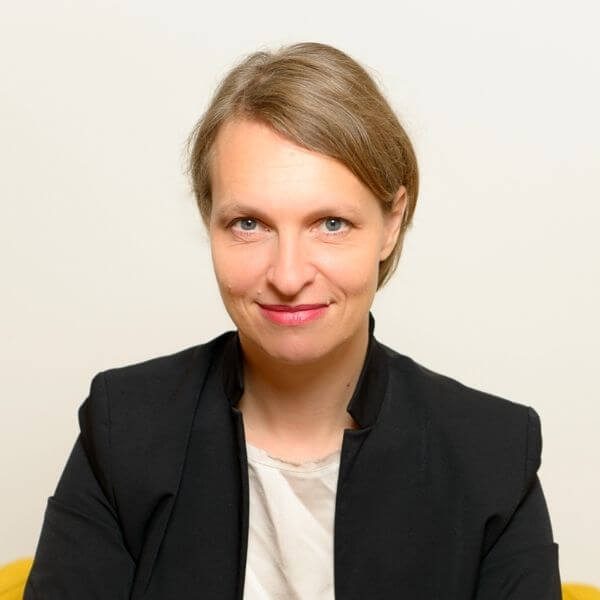 Petra Wolkenstein
Managing Director at Konsultori BD GmbH
Strategy, M&A and Growth Expert
Investor & General Partner for Africa Startup Wise Guys
Managing Director at key2investors & digital accelerator
Nine years' growth experience with startups and investors
Funding rounds and sales in cybersecurity (Whalebone), eCommerce, and HealthTech
Strategy development for one of Austria's biggest platforms
Training and preparing startups for accelerators (Startup Wise Guys, SFG, Wirtschaftsagentur, DGO Campus, European Space Agency)
Three years' experience in strategy and business development for mobile communications companies in northern and southern Europe.
Ten years' experience in corporate M&A for the telecommunications sector
Testimonials
Mergers & Acquisitions
"Petra led a strategy review process in a dynamic, expanding medium-sized company across several divisions under time pressure. She has the ability to get the most diverse division heads on board, even with difficult issues. The result was a perfect fit."
Bernhard Thalhammer
M & A Manager, Styria Media Group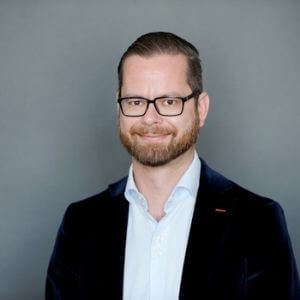 What we have achieved for our customers
28m
Investor capital, public funding and company sales secured