Konsultori Workshops
for Accelerators and Startups
with our GROUP workshops and Self-paced Trainings
LIVE
Workshops
for Accelerators and Startup groups
Onsite or online
Interactive sessions with the trainer
Digital tools for collaboration
10-16 participants
from 2,000 EUR / Group
SELF-PACED
Trainings
for individual Entrepreneurs
Anytime, remote, in your tempo
Condensed self-study material
Videos, templates, examples
Per seat
up to 179 EUR / Startup
Why learn with Konsultori?
Lifelong access
Konsultori Academy provides the relevant courses to grow your business. You get lifetime access to your templates, videos and guides, so you can reach back to your resources later whenever you need them.
Expert network
Our trainers also know your perspective because they are entrepreneurs themselves. They'll save you time with lots of practical tips. After your training, you can contact them with your questions.
Learn efficiently
Clear logic, real examples, simple diagrams and practical exercises. So far, more than 7,000 startups have participated in our trainings, and the feedback is more than excellent: 1.2 on a scale of 1 (excellent) to 5 (could be better).
Accessible from everywhere
Since Konsultori is a Vienna-based company, you can book a live workshop in Vienna right away. In our online courses, we welcome people from all over the world. To help startups with limited access to top-quality workshops, we offer some of our courses as digital self-study.
141+
Accelerator programs supported
7,118+
Entrepreneurs trained
1.2
Feedback on a scale from 1 great to 5 could be better
OUR TRAINING FOR NEW MARKETS
Partnering & Market Entry Models
How to sell abroad: Calculate your global market potential and learn how to sell internationally
PARTNERING AND MARKET ENTRY MODEL
What you will learn
How to calculate your market potential both in your home market as well as abroad
Which markets to enter first: how to sell internationally
Several partnership models for international sales and their advantages and drawbacks
How to create your own go-to-market-plan
How to define your own internationalisation strategy
TRAINER
Petra Wolkenstein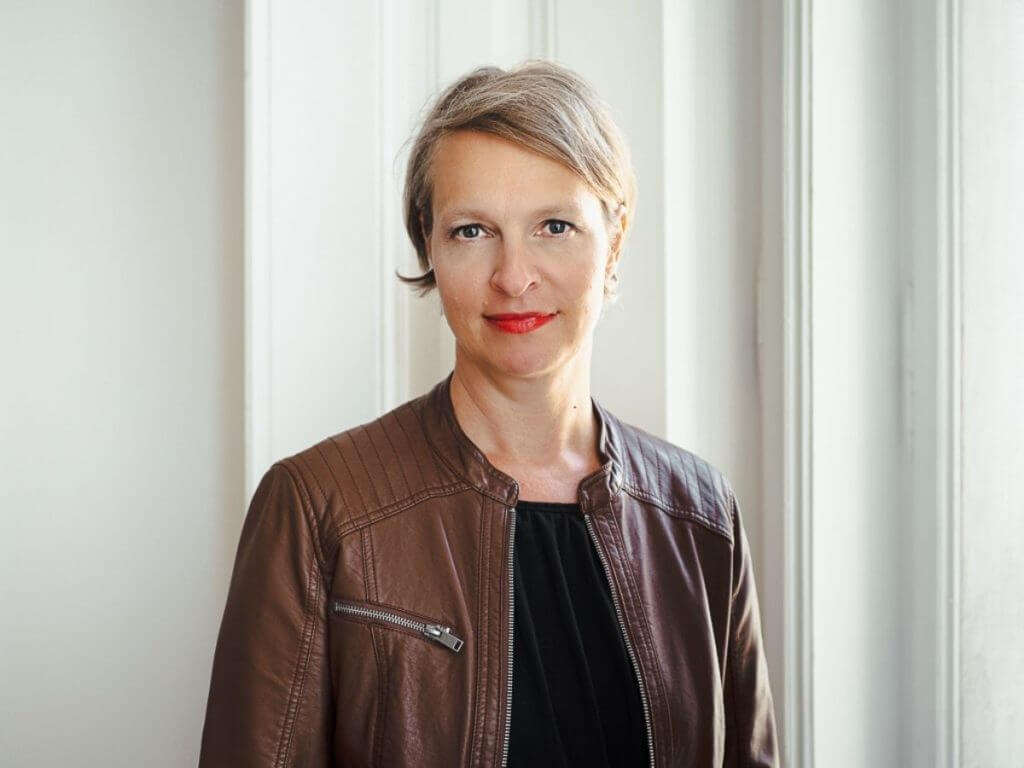 PARTNERING AND MARKET ENTRY MODEL
Live group workshop
from 2,000 EUR / Group
PARTNERING AND MARKET ENTRY MODEL
Safe-paced individual training
89 EUR / Startup
Petra Wolkenstein
Venture Capital Investor – CEO Tech M&A and Strategy
Mergers & Acquisitions and growth expert in the tech space. Certified negotiation expert. Certified trainer for accelerators. Believer in self-paced trainings.
Petra trains:
Franziska Kolk
Venture Capital Investor – Coach – Business Developer
General Partner Startup Wise Guys and CEO 3EG. Early-stage investor in Africa. Executive and Startup Advisor.
Specialities: Business development, funding and business operations
Franziska trains:
Michael Kubiena
Expert in Organization Design, experienced workshop facilitator
In his international consulting practice, he has designed and delivered workshops and trainings for diverse audiences (corporate, start-ups, NPOs & NGOs in various countries) on topics such as organization design, strategy development, culture & people practices.
Michael trains:
Rudolf T.A. Greger
Management Designer and Design Philosopher and Author of Book "9 Steps towards a better Business Model"
Design Thinking Coach. Radical customer view with design thinking: "Design-thinking leads to understanding of humans, of clients and to business success."
Rudolf trains:
Irina Tot
Partner/Attorney at Law at Lumsden & Partner
International M&A lawyer, negotiation and leadership expert, strategy advisor.
Irina trains:
Robert Batoja
Sales and Finance Expert IT: Direct and Indirect Channels
Head of Sales Excellence, Head of Finance and Administration, Head of Controlling and Business Analytics.
Robert trains:
Frequently Asked Questions
Can I book as individual a course or only in groups?

Both options are possible. You can book as individual self-paced trainings and in groups group-live trainings.
Are workshops and training live, onsite or remote?

Since Konsultori is a Vienna-based company, you can book a live workshop in Vienna right away. In our online courses, we welcome people from all over the world.

NEW: we also offer some of our courses as digital self-study.
Can there be more than 16 startups in one workshop?

Yes, however we recommend a maximum of 16 startups to reach better efficiency. We don't accept more than 20 startups in one workshop.
Testimonials
Vienna Startup Package
"Today the very first workshop of our #growthlab went online! Great experience thanks to the guidance of Petra Wolkenstein, and the participation of our freshly selected batch members. It`s great to see people joining from the comfort of their homes, bringing in different perspectives and experiences and being involved in open discussions about their businesses."
Dudu Gencel
Program Manager, Vienna Business Agency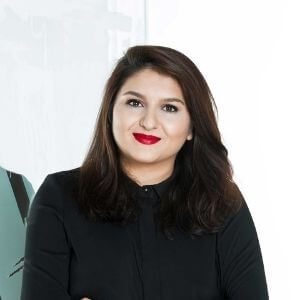 Testimonials
Negotiation skills for Experts
"Thank you a lot for the session this week! The feedback from the founders – NPS 100!
The practical approachPetra was super useful and clear and knowledgeable
The practical exercise
super useful points for the negotiations
Team session
The combination of theory and practice. Even though we only learned about term sheets the negotiation practice was very useful and, in fact, helped us understand terms sheets better.
The exercise was really interesting and a good insight into negotiation practice.
It has been really great the best exercise I've done in the startup world!"
Irina Yashina
CultTech Accelerator
Testimonials
International Market Entry Training
"Thank you, Petra for the great insights and helpful advice. Our Start-Ups gave great feedback and had a successful virtual conference!"
Philip Morger
Program Manager International, Swiss Global Enterprise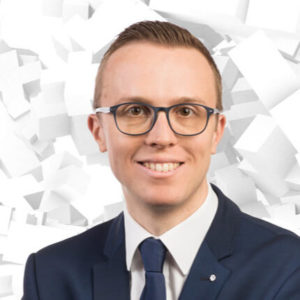 Be inspired by our projects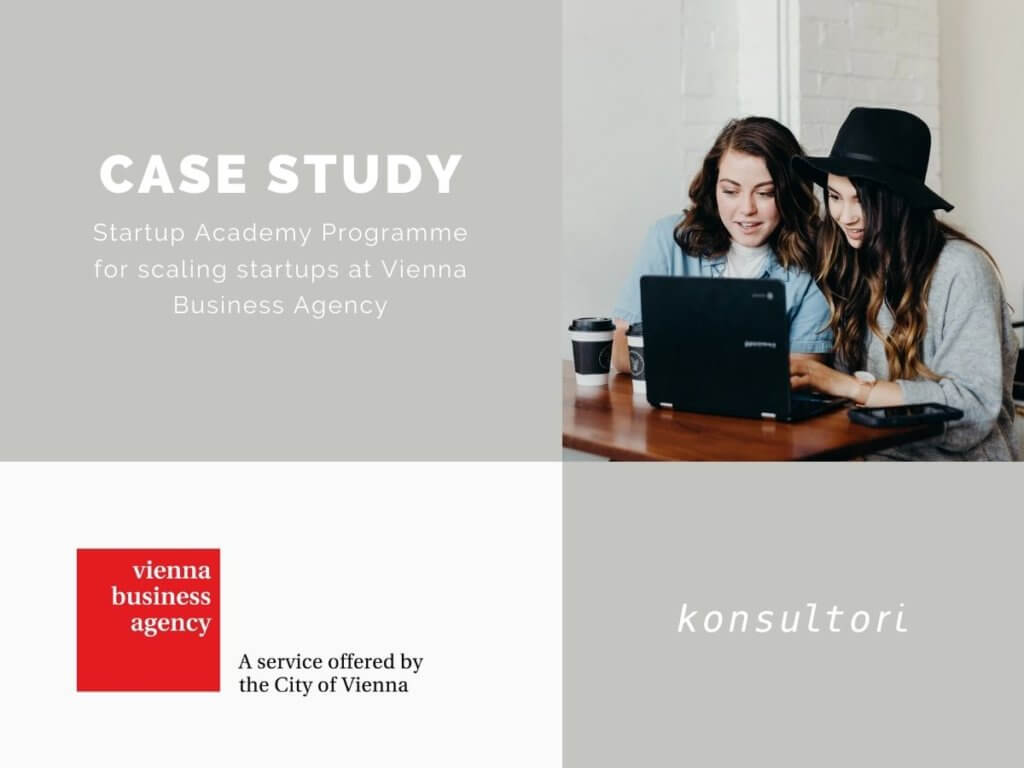 Trainings at Vienna Startup Package since 2016
Since 2016, we have been supporting the program setup and adjustments of the Vienna Startup Package, where up to 20 startups per year find their way to Vienna or receive virtual coaching and a workshop series to start their market entry in the German-speaking market. We are happy to receive an average score of 1.2 on a scale of 1-5 for our services and the program.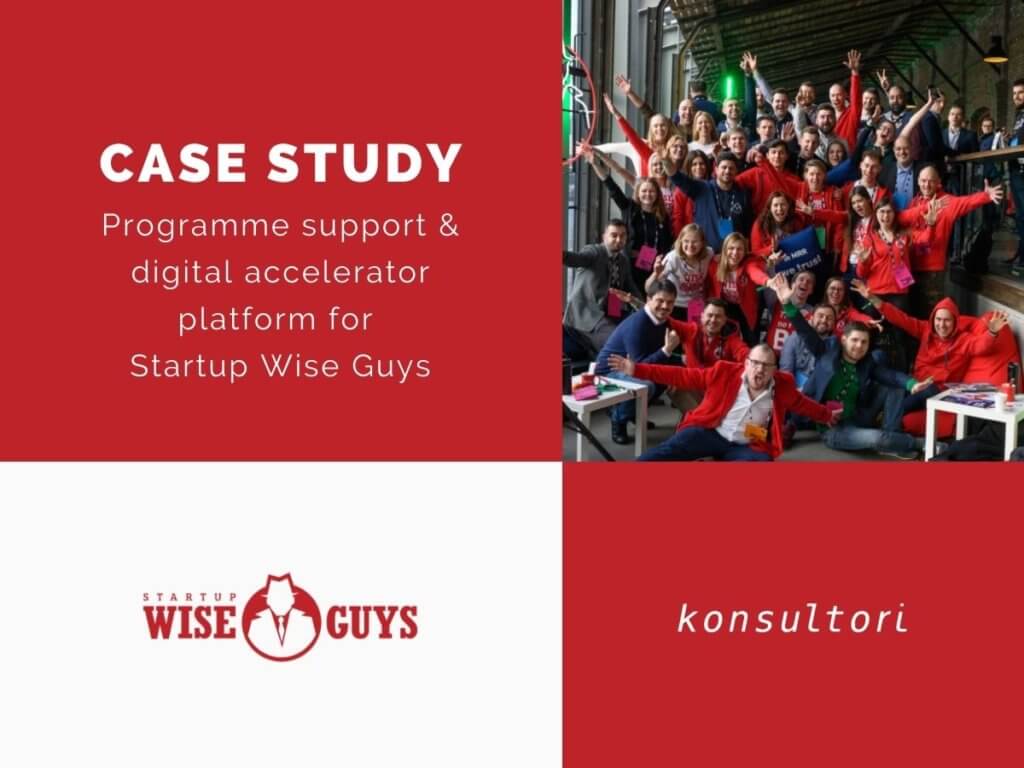 Workshops on Investors and negotiation tactics with Startup Wise Guys
Since 2017, we have been delivering negotiation tactics training to the startups we support in the early-stage accelerator and VC investor batches. They negotiate live investor term sheets and receive feedback and a debriefing on tactics improvement.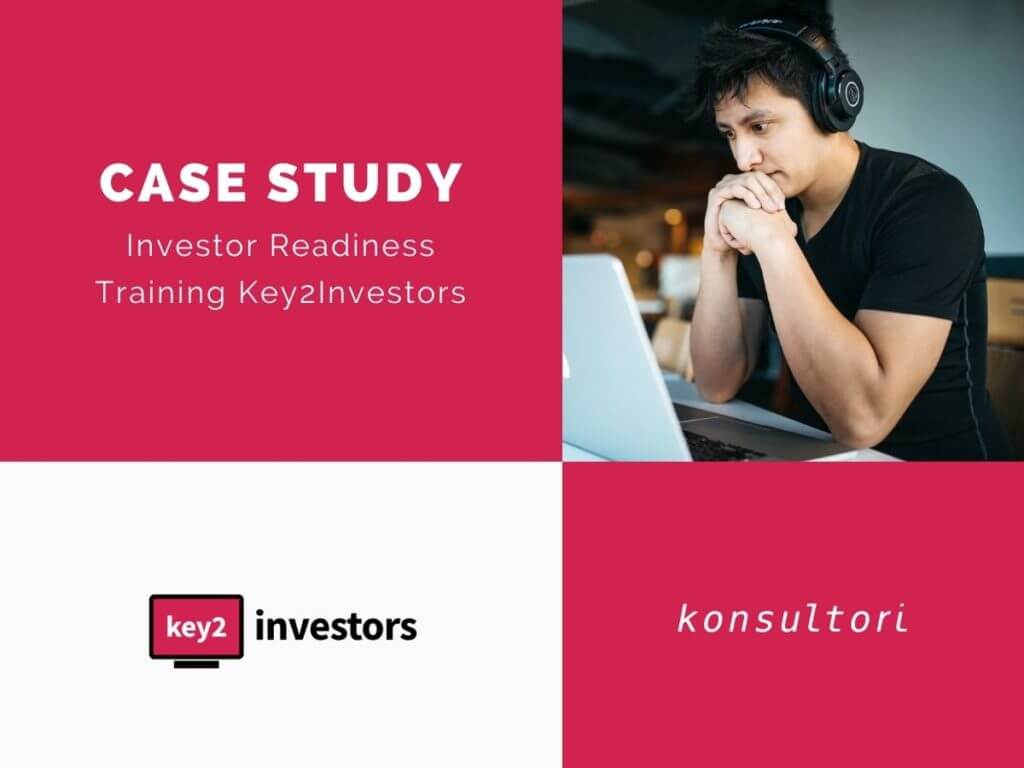 Investor Readiness Training key2investors
Startups preparing for the investor search receive tools, templates and online training for the entire investor process on Konsultori's Key2Investors platform.
Konsultori Trainings Insights
Hanno Lippitch, Petra Wolkenstein and Dudu Gencel of Vienna Business Agency discussed market entry a…